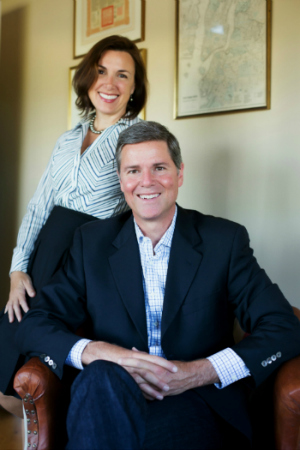 Unlike a large firm, we have no expensive overhead costs to cover, so our focus can stay where it belongs: on helping our clients succeed and prosper by providing practical and cost-effective legal solutions.
Real Estate
We provide our clients a practical, business perspective to help develop, manage, buy, sell, and refinance real estate.  With experience ranging from raw land purchases to the sale of existing commercial properties to property management and common-interest communities, we help a wide range of clients achieve their goals quickly and efficiently.
Business
As former in-house lawyers for publicly-traded companies, we provide a sophisticated business perspective, efficient problem-solving, and proactive risk management, all at a reasonable cost. We handle your legal issues, so you can do what you do best:  run your business.
Employment
We have extensive experience in all aspects of employment law.  And, we are approachable.  We make ourselves available for regular consultations, which helps our clients recognize and avoid potential problems before they occur.  When problems do arise, we use our experience and bottom-line, business perspective to efficiently resolve disputes and minimize business disruptions. We help our clients stay current on evolving issues in the employment law arena and avoid the legal pitfalls, so that they can focus on their business.
Mediation
A NCDRC Certified Superior Court Mediator, Danae Woodward helps parties resolve their disputes with creative, mutually-acceptable solutions so they can avoid expensive legal fees and uncertain court outcomes and get on with their lives.
HOAs and Condo Associations
HOAs and condo associations are often confronted with complex issues and limited legal budgets. At Woodward & Woodward, we help our clients achieve goals and resolve disputes with smart, common sense advice and solutions.  From drafting the initial declaration to lien assessment and foreclosure, we can help condos and HOAs exercise their rights, protect their interests, and preserve their communities.
Areas of Expertise – Danae Woodward
Employment & Independent Contractor Agreements
Executive Compensation Agreements and Offer Letters
Employment Handbooks
Noncompetition Agreements
Retention and Bonus Agreements
FLSA and Wage and Hour Compliance
Employment Law Training
Drug Testing and Substance Abuse Law
Workplace Violence Issues
Conducting Internal Audits and Investigations
EEOC Charges and Governmental Investigations
Wrongful Termination, Discrimination and Harassment in the Workplace
Severance Agreements
Leave of Absence, ADA, and FMLA compliance
Mediations (NCDRC Certified Superior Court Mediator)
Employee Privacy Issues
Public Sector Employment Issues
Outside General Counsel
Areas of Expertise – Russell Woodward
Commercial Real Estate
Business and Contract Disputes
Multifamily Apartment Acquisitions and Dispositions
Landlord Tenant Matters
Contract Negotiation
Joint Ventures
Land Acquisition
Property Management
HOAs and Condo Associations
Commercial Litigation
Outside General Counsel
Employment Law
Employment and Independent Contractor Agreements
Litigation Management